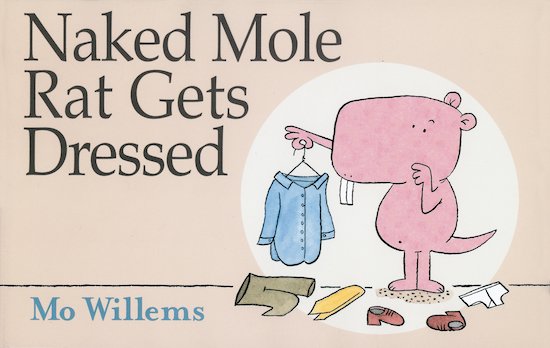 Have you read this book? Neither did I until my daughter got this for her second birthday. Its about a Naked Mole Rat that likes to wear clothes when the status quo of Mole Rats is to remain Naked.
The main character Wilbur says "Why Not?" to the argument of the three other characters stating Naked Mole Rats Don't Wear Clothes.
When people tell me to feel something other than what I am feeling I ask "Why Not?" Why not feel sad? Its a valid emotion, everyone feels it at one point in their lives. I've realized you can't force it down into the pit of an empty void in the soles of your feet, or in the small of your back, what does that get you, a ticket to see a specialist and a pill bottle full of pain killers. Never addressing the real problems of life. It does hurt to a degree but why not feel emotion? Its fully in a person's right to feel happy but not sad? I know in the Declaration of Independence that there is the pursuit of happiness, but what if some one's happiness at a point in life is to be sad? To feel the
pains and hurt. Some authors actually wrote their best work while depressed. Would you have told
Kurt Vonnegut, hey I think you are too sad; take these pills and your troubles would go away. With pills I meant Lithium and other anti-depressants. I don't think the books he was famous for would have been written. Maybe they would, but wouldn't be as popular if they were happy and joyful would they? Why Not? Because when some one feels raw emotion, it comes out in their writings.